We have listened to your feedback and have several new and exciting Broadway ranges hitting the shelves in May.
We are further developing the Purely Wool range, 100% wool yarns are a classic choice for knitting and crochet projects. The levels of warmth, comfort and durability are hard to match. Our Purely Wool yarns are all Italian made and superwash making them ideal for all types of projects.
Joining the Broadway Purely Wool family this year are: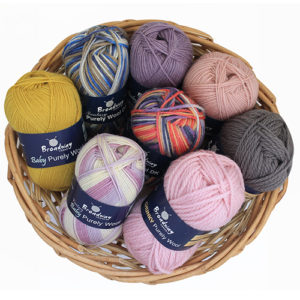 We have also expanded the popular Baby Supremo 4 Ply & Merino DK ranges with 5 new fashion colours.
Please also note that the following colours have been discontinued:
Baby Supremo: Baby Pink (1601)
Merino DK: Plum (334) & Turquoise (19)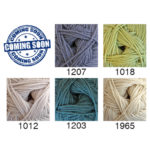 We are also expanding the popular Baby Supremo range with a 3-ply yarn.  This yarn is available in 8 delicate colours and is suitable for babywear, shawls, socks and intricate knits.