As part of our commitment to the environment we are making some changes to how we package our products.
For items that we currently package on site like our buttons, elastics, trims and fabric we will be switching to paper bags. Paper bags are 100% biodegradable and recyclable therefore reducing our impact on the environment.
All of our bagged buttons will be supplied in brown paper bags with the product label stapled to the bag. We will also be focusing on collecting any excess button tubes in the market so that we can reuse these thereby reducing our need to generate more plastic.
Our carded elastic and trims that have also historically been supplied in plastic bags will now be transitioning to brown paper bags with the product specification clearly labelled on the bag for easy identification.
We are also in discussions with our international suppliers for ways to reduce the amount of plastic packaging, so keep an eye out for more changes in the future.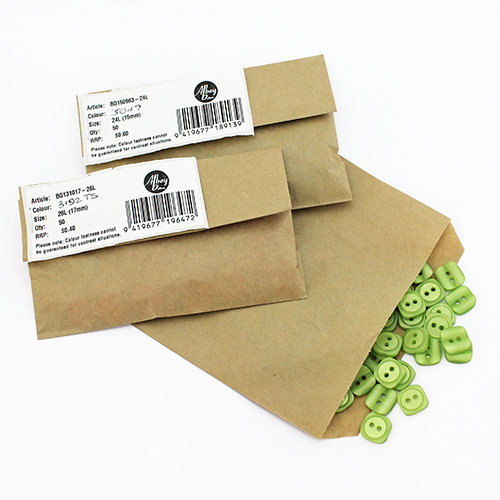 "Trendy Trims is committed to reducing the amount of plastic in our environment and this is the first step in our process."