Gutermann's high quality sewing thread is now available in larger spool sizes, there is something for everyone whether you are quilting or overlocking.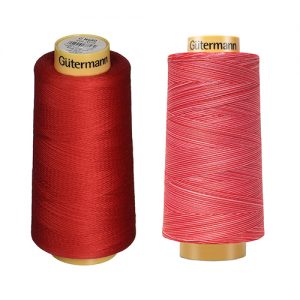 The Gutermann creativ C Ne50 Cotton thread is the optimal sewing thread for your quilting needs. It is made from 100% mercerized Egyptian cotton and is therefore high in strength and natural shine. Available in solid and variegated shades which are perfectly suited to creative patchwork projects.
Available in 2000m spools and 1500mm Variegated spools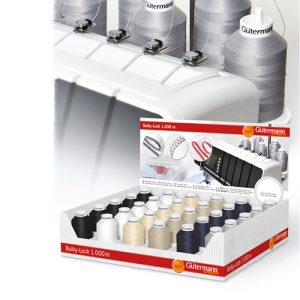 The Gütermann creativ Bulky-Lock 1,000m thread is a high quality elastic bulk thread for soft serger seams and perfect covering for cut selvedges.  This Bulk thread in strength No.80 is perfect for use on overlock and coverlock machines. With high-quality miniking reels, accurate handling on every standard machine is guaranteed.
Available as a display box with 30 spools